Valorant Combat Report Not Showing Bug
In Valorant as a competitive game, we would like to assess our scores and there is an in-game feature that shows us that how much damage we have taken from enemy players, and given to each enemy with all the abilities.
With the Valorant damage report missing it is unable to determine damage stats, with the Valorant damage report you can also understand where your shot has landed like in the head, torso, hands, or leg so you can improvise in your later gameplay.
Also Read: Fix High Ping and Packet Loss in Valorant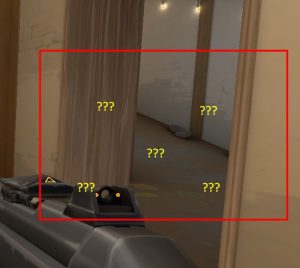 Many players have reported that they have an issue with the Valorant damage report not showing up after their player dies or in the next round. This happens every 2nd round some players reported and for some players, they say Valorant it never shows.
We don't know that Riot Games and Valorant seem to know this problem or not or may ignore it for a later patch and focus on gameplay improvements first.
Players reported that they also have sent tickets to developers but they seem to have given no response at all about the combat report issue.
Currently trending: How to use "Cheats" in Valorant
Solution:
This is a random but in-game and currently, there is only one temporary fix for combat report missing is to restart the game. Now you may not know how to restart the game in the middle of the match.
Here's how you do it in mid-game:
Get out of the game by switching to another window or open Task Manager. Press "CTRL+SHIFT+ESC" or "CTRL+ALT+DEL" to open the task manager and end the game process.
This is how you will force close Valorant without quitting the match so you won't face a penalty.
After Ending the game process wait for 5-10 seconds for the game to completely closed and then open the game again and you will be able to join the continued game directly.
So this is the only step currently possible as the fellow Valorant players are looking for. If there any other solution you have then you can mention it in the comments so other people can find it useful.
If you found this post useful, kindly share it with other people so they can also enjoy the game without any problems.
Also Read: Valorant Lag and Fps Drop Fix
Happy Gaming!