We all have noticed an option in the custom game lobby where you can see "Cheats On/Off". But don't know how to do that right? Because there is no proper explanation in-game itself.
By default it is not enabled in Valorant. You have to enable cheats from a different menu. While Valorant doesn't have console like some games have that allow you to do anything with commands.
How to enable cheats in Valorant?
To use cheats you have to enable cheats in the Options tab while creating a custom game.
Now Start the game
When the round starts press Escape

You will see a Cheats tab. Click on it.
Now you will able to see various options to use and can have fun with your friends.
Valorant custom game cheats list: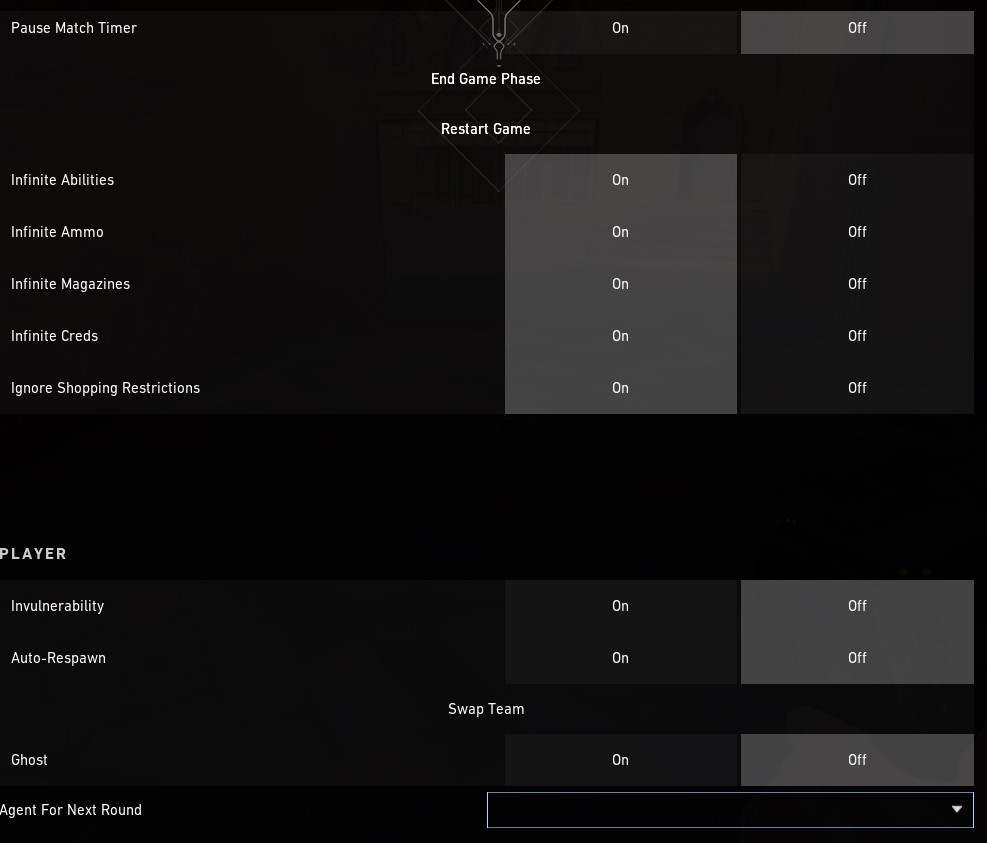 List of Valorant cheat options and what they do?
Set key for Ghost Mode – You can set keys for both On or Off to use Ghost mode.
Pause Match Timer – Stop the round time at the current time, Advised to do this after the match starts if you want to do testing abilities or have fun with friends.
End Game Phase – This option will end the current game phase, which could be Buying phase, Fighting phase, or Win/Loss round phase.
Infinite Abilities – As the name says you can use abilities without consuming them.
Infinite Ammo – Shoot as much you can but ammo never ends.
Infinite Magazine – Like an Odin but never needs to reload.
Infinite Creds – Buy any weapons you like with unlimited creds.
Ignore Shopping Restrictions – You can buy weapons and abilities anytime at any place on the map.
Invulnerability: You will become invincible, your Agent won't die.
Auto-Respawn: If your Agent dies, it will respawn at the same location.
Swap Team: If you are on the attacking side you will be switched to defending side and vice versa.
You can turn on/off some abilities as per your need. And Valorant cheats are not applicable for online matches.
Also Read:
Fix Damage Report not Showing in Valorant
What is the Average Combat Score and how does it count?
Happy Gaming!