To launch a meeting with Zoom
Go to zoom.us, then press the Sign In button.
Now you can use the "e-mail" and "password" you have made for a sign in or sign in with your Google account (Gmail or Google App) or Facebook account.
Please click Sign Up Free to build a new account if you do not have a current Zoom account.
Creating a Meeting on Zoom
If you don't have the Zoom app, go to "zoom.us" and choose 'Schedule a Meeting' to start the process.
Now you will be redirected to the meeting creation page.
Now enter all the details as your meeting specifies
Choose a date when you want to start the meeting
Select your timezone
On the Security there is a Passcode, copy and save it.
Now select all the options you need or not.
Click on Save.
Now your meeting has been created.
How to Get Passcode for Zoom Meeting?
If you are host and forgot password?
Log in to your zoom account.
Go to the meetings tab.
Besides Security, Click on Show to see your passcode.
Copy the passcode and share it with whom you want to join your meeting.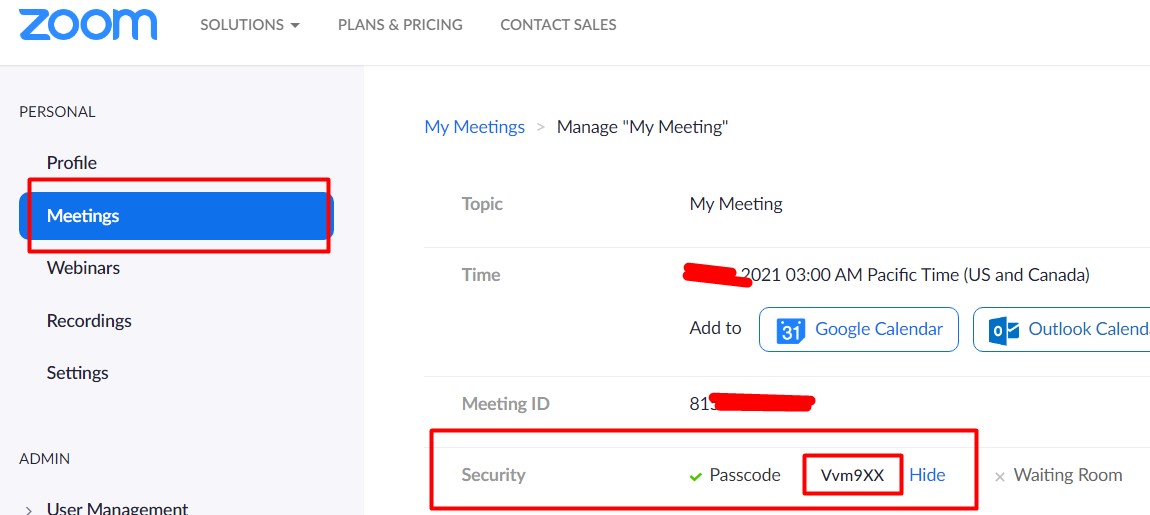 If you are a meeting joinee.
Ask your meeting host for password.
Open zoom app or use zoom in browser.
Click on join meeting and use meeting id and passcode to join.
Enjoy your meeting.